Your Homebase
WHERE YOU CAN REALIZE YOUR WISHES
Today's working is multidimensional. And the same goes for the offerings and services at TOWER185. High-quality space both inside and out, communicative meetup zones and a whole raft of services – at TOWER185 you configure your own individual work environment.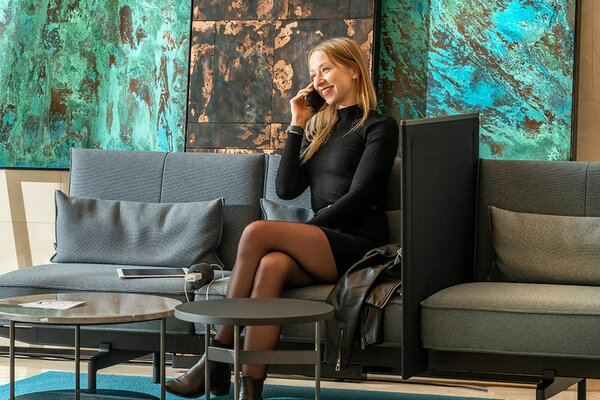 NETWORKED LOBBY
The impressive lobby is a welcome area and an extended meeting zone in one. Throughout the entire ground floor, employees and visitors can get online free of charge. Take a seat, get connected.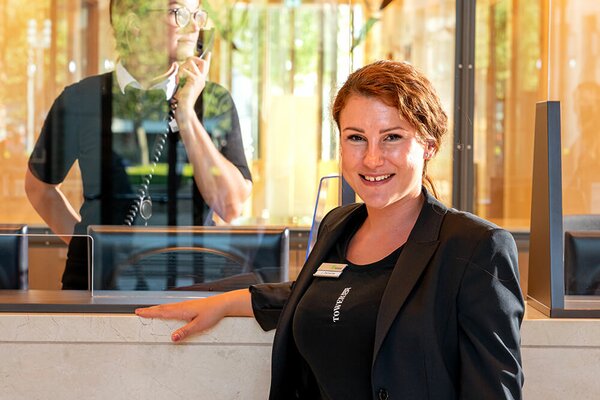 RECEPTION
The best service around the clock: Our friendly reception team ensures a relaxed arrival and smooth operations, 24 hours a day.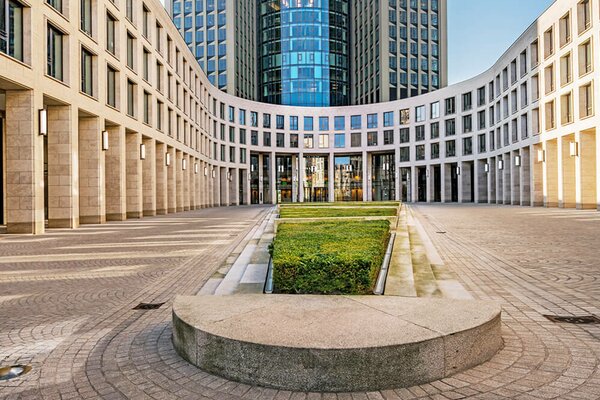 IMPOSING DRIVEWAY
An elegant arrival right to the door: The impressive TOWER185 forecourt with its central plaza lined by arcades takes you conveniently and in style directly to the lobby. The impressive visual axis is a popular spot for selfies.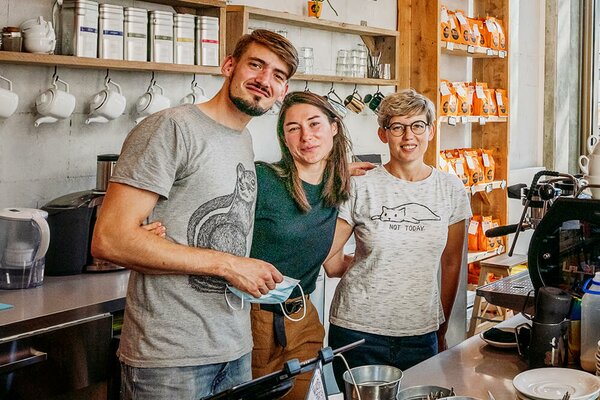 GASTRONOMY
Those who need a caffeine boost in between times can head to Kaffeewerk Espressionist – already an institution in TOWER185 and the district as a whole. For lunch, you can choose between Italian highlights at Ristorante Tridico or fresh salads and bowls at Dean & David. Further culinary offerings are available at the foodcourt in the neighbouring Skyline Plaza.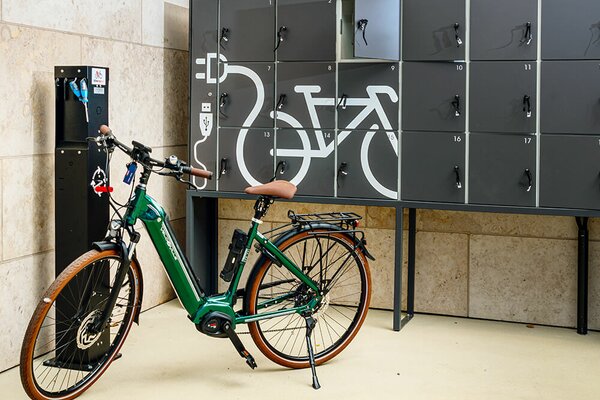 BIKE SERVICES
For all cycling enthusiasts: Users of TOWER185 can take advantage of 303 bicycle racks as well as modern bike cages and sharing options for bicycles, cargo and standard e-bikes, and e-scooters. There is also a repair service in the store.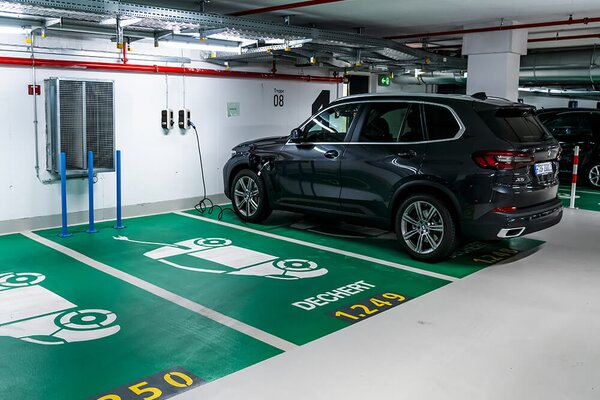 E-MOBILITY
TOWER185 promotes emissions-free mobility with its extensive charging infrastructure both for e-vehicles and e-bikes. Practical cargo e-bike rental perfectly rounds out the offerings.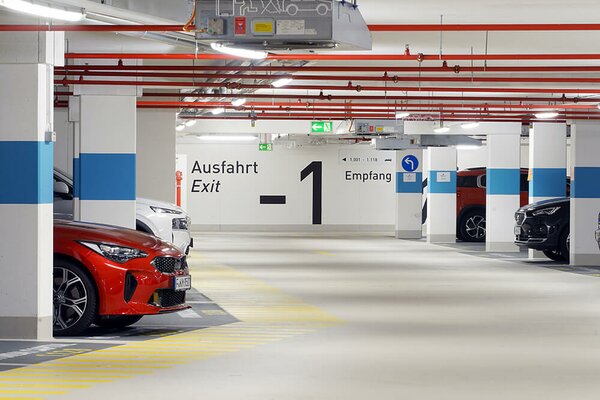 CAR PARKING SPACES
No need to search for a parking space: The in-house underground garage offers space for 552 cars, with 980 additional spaces in the neighbouring Skyline Plaza.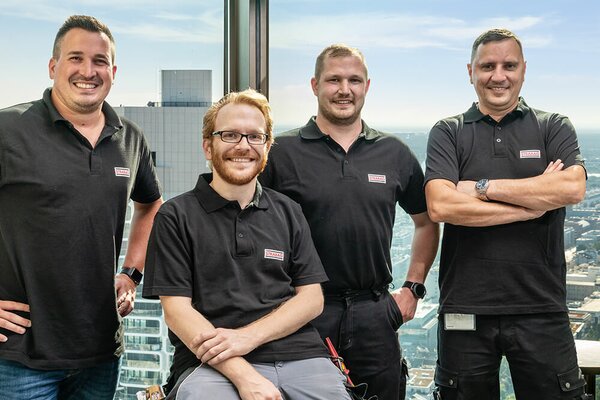 YOUR SERVICE TEAM
The owner
TOWER185 is owned by DEKA Immobilien Investment GmbH, the specialist for real estate investments within the Deka Group and one of Germany's biggest international real estate investment companies.
Property management
Working on behalf of the owner DEKA Immobilien Investment, BNP Paribas Real Estate is responsible for the commercial and technical property management of TOWER185.
Facility Management
Strabag Property and Facility Services (PFS) takes care of all FM services for TOWER185.